Published 29/06/2017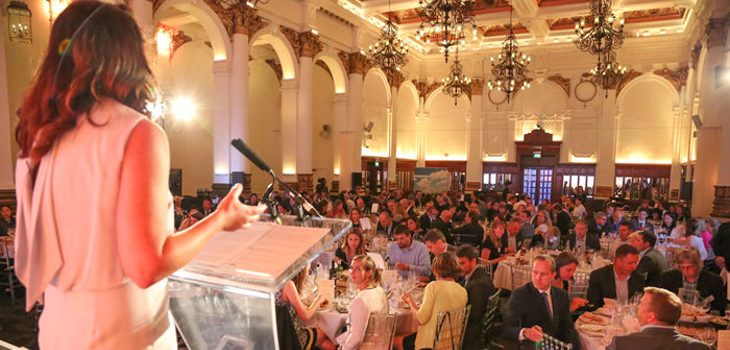 This year's Good Farm Animal Welfare Awards were presented in London last night, where leading food businesses from across the globe were celebrated for their commitment to improving animal welfare standards throughout their supply.
The event was an extra special celebration as 2017 not only marked 10 years since the launch of the Good Egg Award but the 50th anniversary of Compassion itself. Watch the awards video here…
The event kicked off with an afternoon of corporate insights on farm animal welfare developments from around the world and from expert speakers exploring future trends for the food industry to address.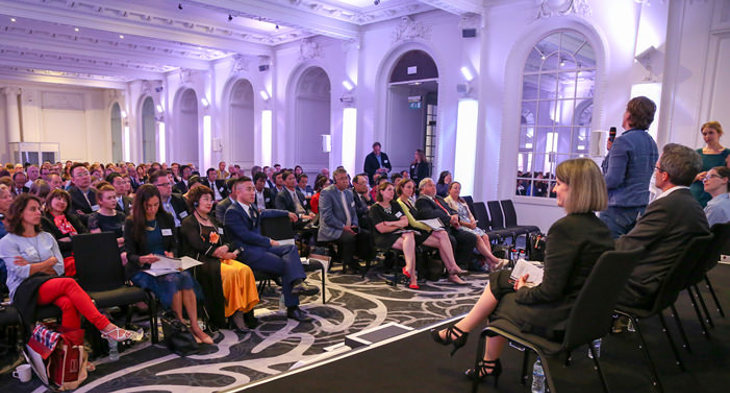 The evening Awards ceremony was hosted by Lucy Siegle, Environmental Journalist and broadcaster, and a familiar face on prime time TV.
Lucy said: "I'm honoured to have hosted the Good Farm Animal Welfare Awards. Through the efforts of Compassion working with award winners, major strides are being made in improving the lives of millions of farm animals and in positively changing the attitudes of the global food industry towards farm animal welfare."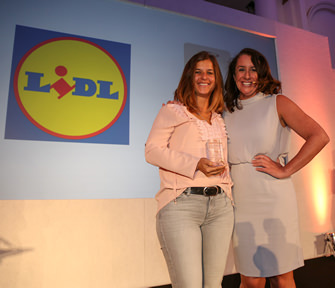 The Awards had a global reach with companies from China, the United States, Australia and Europe accepting accolades.
A total of 68 award winners were recognised, including our main awards for hens, broilers, dairy cattle, pigs and rabbits, our Chinese Producer Awards, our 2017 Retailer Awards and new for this year, our Cage Free Award winners.
Our 2017 Award winners alone are set to improve the lives of nearly 100 million animals each year.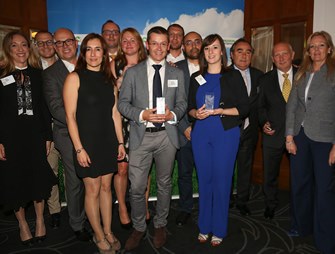 We saw the first ever Good Pig Award in Spain for Marcos, the manufacturer of Iberico charcuterie who have worked in partnership with Winterbotham Darby in the UK and their local farmers to improve the welfare of their traditional Iberico pigs.
We also celebrated the very first Good Chicken Award in China for French rotisserie chicken restaurant chain Dodu.
Leading French retailers Systeme U, Schiever Group and Monoprix, and Lidl in Belgium all picked up Good Rabbit Commendations for their commitment to source only cage-free rabbit meat.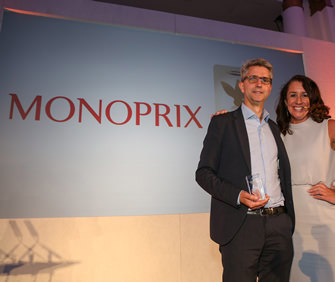 Chaco Meat Co. in Australia was also recognised for their higher-welfare rearing system for dairy calves, picking up a Good Dairy Commendation for not only rearing calves humanely but for their ambition to get their higher welfare requirements written into national standards for Rosé Veal. This is an amazing initiative which has the potential to positively impact a huge number of dairy calves in the future.
Cage Free Award
The Cage Free Award was another first for 2017, requiring companies to commit to ending the use of cages for laying hens, quail, rabbits and ducks, as well as stalls and farrowing crates for sows, for their full range of fresh, frozen and ingredient products.
This is a somewhat challenging award but Compassion was delighted to present five companies including:
The Jamie Oliver Group (Global)
Pret (Global)
Whole Foods Market (US)
Waitrose (EU)
Marks & Spencer (EU)
The awards were presented by Nigel Payne from the Sir Peter O'Sullevan Charitable Trust who generously support Compassion's work to End the Cage Age.
Retailer Awards
Waitrose gets a special mention for its success in this year's Retailer Awards, winning the Best Retailer Marketing Award, for their 'Everything we do goes into everything you taste' campaign. Watch the video here...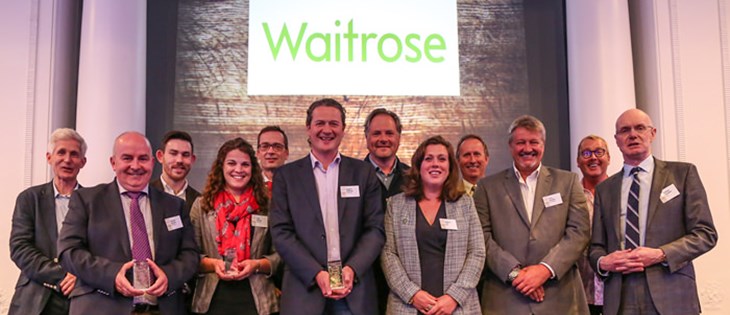 Rupert Ellword, Head of Marketing at Waitrose said: "The Best Marketing Award for us is a great moment to signify how well we've done to tell our customers what we stand for around animal welfare and to show the dedication and hard work of our farmers to maintain our higher welfare standards."
They also picked up the overall Best Retailer Award for achieving the highest score in Compassion's Supermarket Survey.
We were delighted to award Tesco for the first time, who picked up the Best Retailer Innovation Award for their leading work to introduce a new humane slaughter system for sea bass and sea bream into commercial practice, by working collaboratively with their Turkish farmers and processors. Watch the video here…
Barney Kay, Head of Agriculture at Tesco said: "We're hugely proud to receive this Best Innovation Award from Compassion. It's great to see us being recognised as leading in fish welfare – such a growing sector and something that's really important for our customers." 
Tracey Jones, Director of Food Business at Compassion said of the awards: "We have witnessed significant progress on farm animal welfare since Compassion launched its Good Egg Award 10 years ago: cages for laying hens are being consigned to the history books, the plight of the broiler chicken is being taken seriously, and industry is leading the charge on cage-free systems for rabbits and pigs.
"I'm particularly proud that we have played a significant role in the progress we have witnessed – in order to benefit the lives of more than one billion farm animals, when the corporate commitments and pledges come to fruition".
Listen to the podcast which takes you behind the scenes of Compassion's Good Farm Animal Welfare Awards and hear from some of this year's winners.
Find out more about our Food Business Impact here.
China Awards

2017 was an amazing year for Chinese winners too!  25 producers from China were recognised for the great work they are doing to improve the lives of pigs, hens and broiler chickens, through our China Production Awards.
Now in its third year, the China awards, which started with the Good Pig Production Awards in 2014, has extended further to include the Good Egg Production Awards and Good Chicken Production Awards, launched this year.
More than 92 million animals are set to benefit from ALL of our Chinese winners' commitments and practices.
Compassion's Chinese Ambassador, Jeff Zhou, who co-hosted the China Awards with Lucy Siegle on the night, made a special presentation to Ms Xi Chunling, Executive President for ICCAW - the International Cooperation Committee of Animal Welfare – for all she has done to raise awareness on farm animal welfare in China, particularly with influential businesses.