Creating positive change for chickens!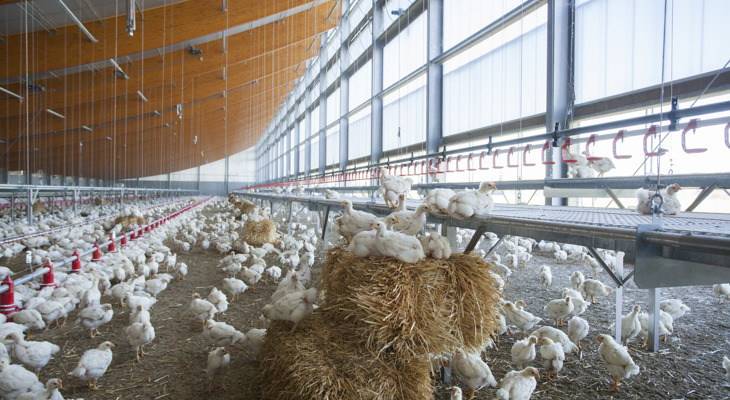 To date, over 2 BILLION ANIMALS are set to benefit from our corporate partners' higher welfare policies, practices and commitments - 88% OF THESE ANIMALS ARE BROILER CHICKENS.
European Chicken Commitment
In September 2017, Compassion joined forces with a group of European NGO's asking the food industry to commit to new welfare standards for broiler chickens.
The European Chicken Commitment is a pledge committing its signatories to introduce higher welfare standards for all the chickens in their supply by 2026, including:
Better genetics for improved quality of life
More space to live
Natural light, perches and pecking substrates to stimulate behaviour
Humane slaughter
Compliance with a meaningful third party animal welfare certification and annual reporting
In Europe, over 250 companies have signed up for better chicken, including key brands like KFC, M&S, Unilever, Nestlé, Waitrose, Danone, Elior Group, Sodexo, and 99% of the French retail market. Compassion has worked closely with some of these companies - see list below
In the US, over 200 companies have agreed a similar ask to provide better welfare for broilers by 2024. 
Who has signed up to the European Chicken Commitment?
Working together we can make life better for billions of chickens
The most farmed animal on the planet – the broiler chicken - exists in a 'physiological cage', constricted by its high growth rate and oversized body, and raised in overcrowded barns. Working together we can investigate supply chain solutions and stimulate the market for higher welfare chicken. 
Find out more about the problems and solutions with modern broiler production below.
What's wrong with modern broiler production?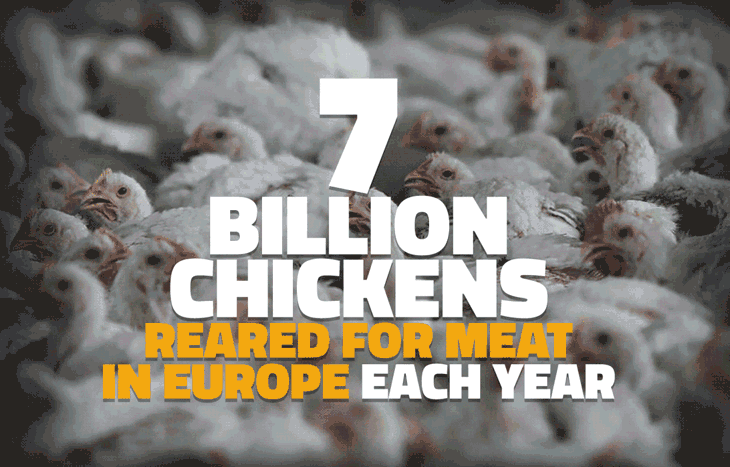 Too many birds, not enough room
Meat chickens are the most farmed land animal in the world. Seven billion are reared in Europe every year, and 90% of these are crammed into barren sheds.
Chickens can feel emotions just like us, such as pain and fear, so regularly suffer in these harsh conditions.
The problem - overcrowded sheds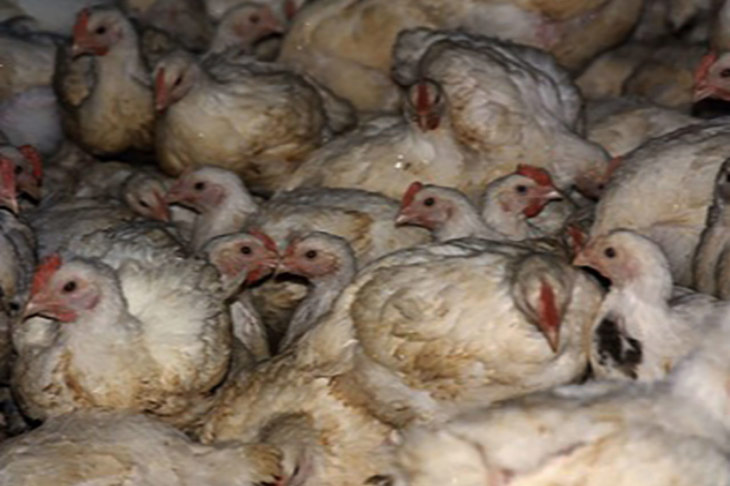 Intensively farmed chickens are packed into overcrowded sheds - often with little or no natural light and only litter on the floor. They dislike being crammed together and will compress their feathers to avoid touching one another.
A lack of stimulating materials mean they spend most of their time inactive and bored.
The solution - room to breathe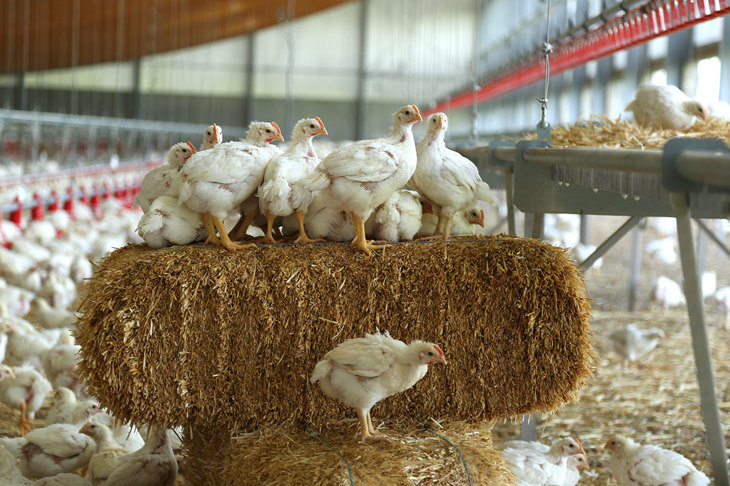 A chicken's life is transformed when they are given more space, natural light and can do what comes naturally: pecking, scratching, wing flapping and perching.
In the best systems, they have separate places to rest, feed, drink and play – and can go outside for fresh air and sunlight.
Too big. Too fast
Most chickens are bred to grow so quickly they can struggle to walk and can develop serious heart conditions.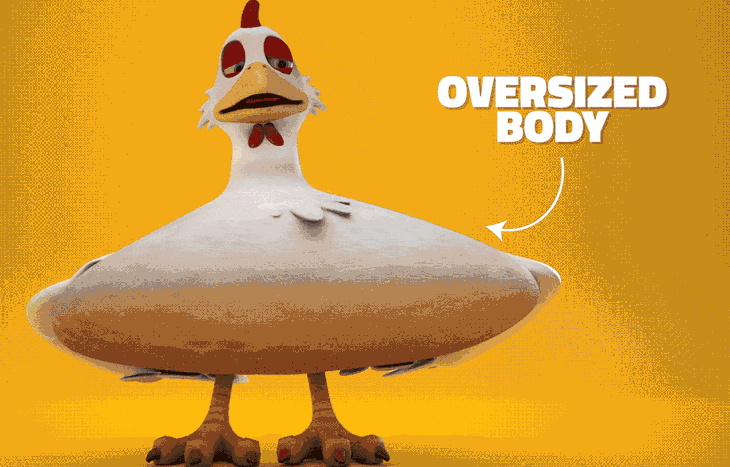 Chickens are healthier, happier and more active when they are bred to grow more slowly and have the space and stimulation they need to behave like chickens.
The problem - trapped in oversized bodies
Intensively farmed chickens can struggle to walk and become lame. Many develop heart conditions making them even more inactive and prone to metabolic problems.
High body weight causes their muscles to degenerate – which also reduces the quality of the meat.
The solution - a natural, healthy size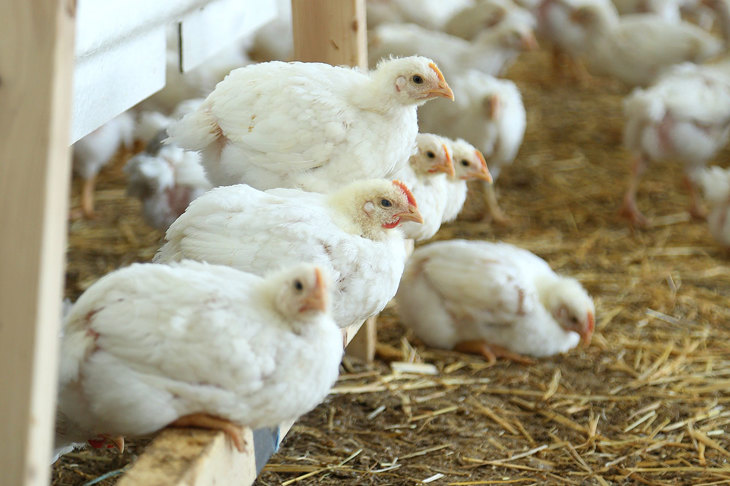 Slower growing breeds means:
Chickens have more natural proportions and are able to walk more easily
Chickens have stronger hearts and better resistance to disease
Chickens have stronger, healthier muscles which provides good quality meat
Bad for them. Bad for us.
The majority of meat chickens are bred to grow so fast they're ready for market as early as 33 days old. This is exhausting for them and leads to serious health problems.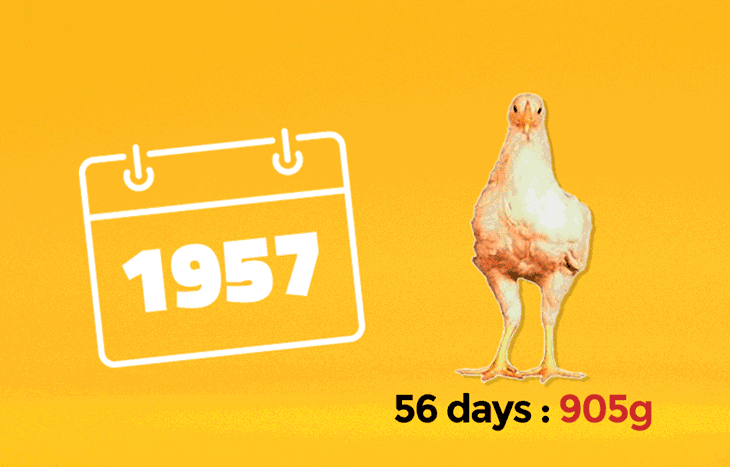 Selective breeding to create fast growing animals, and their poor living conditions, means antibiotics are often routinely used to combat disease. 
The problem - unhealthy for chickens and consumers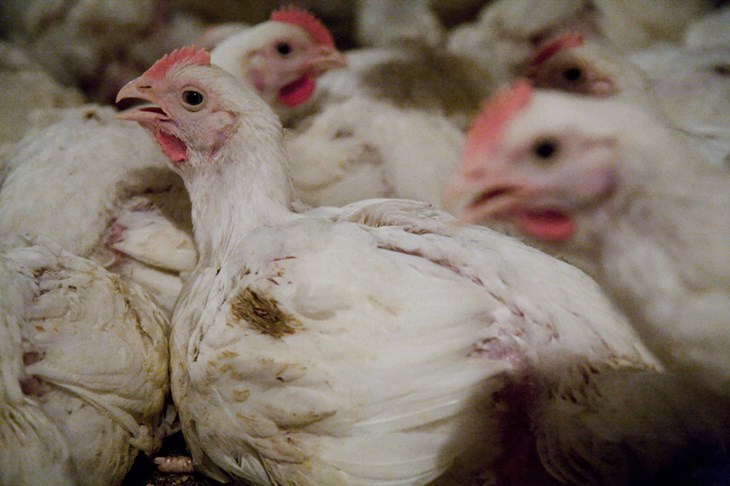 Poor immune systems and living conditions allow bacteria to flourish, which can lead to a greater risk of food poisoning
Antibiotics are routinely given to chickens to survive poor welfare systems, when they should only be given to sick animals.
The quality and nutritional content of intensively farm chicken meat is also poorer.
The solution - healthier chicken, better for customers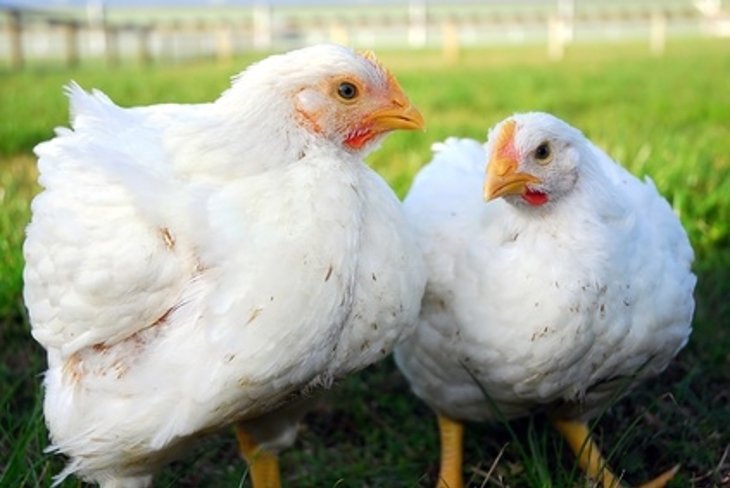 Making sure chickens don't grow too fast and have better living conditions dramatically reduces the need for antibiotics. As a result fewer chickens become infected with harmful bacteria.
Using higher welfare chicken means you can offer better quality meat and healthier, more nutritious food to your customers.
Higher welfare chicken is:
Better for chickens - they are more active and healthy in higher welfare systems
Better for health - less disease and reduced risk of food poisoning
Better for your customers - higher quality, more nutritious food
Join the broiler revolution!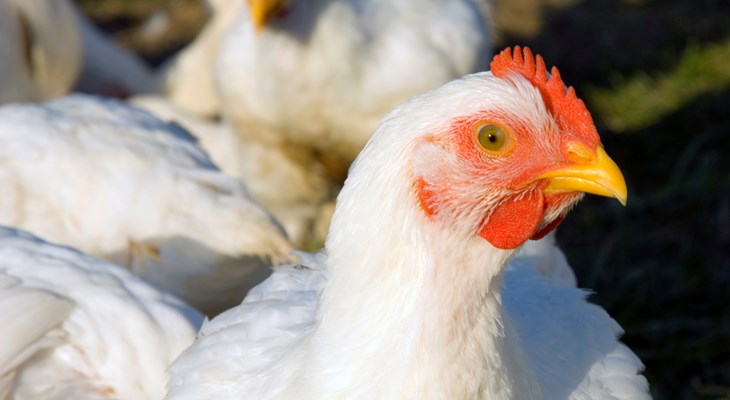 Find out more about our Good Chicken Award.
Read the European Chicken Commitment overview.
Read this interesting case study on how Norwegian retailer REMA 1000 Norge AS worked with its poultry producer Norsk Kylling to successfully implement the higher welfare requirements of the European Chicken Commitment.
Also, watch the latest video of the Windstreek System that has been developed in The Netherlands which is a new, modern design of broiler shed, incorporating multiple features for improved welfare and sustainability. (You can also read a more detailed case study on this system.)