Better Chicken Commitment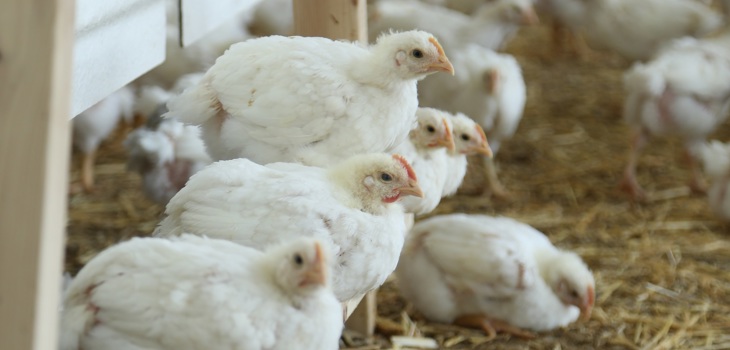 In 2020, 6.4 billion chickens were raised for meat in the UK and Europe, yet only 8% of these were reared in higher welfare systems.
In September 2017, Compassion joined forces with a group of European NGOs asking the food industry to commit to new welfare standards for broiler chickens.
The Better Chicken Commitment (BCC) – also referred to as the European Chicken Commitment (ECC) - commits its signatories to introduce higher welfare standards for chickens in their supply by 2026. Read more about the Better Chicken Commitment.
About ChickenTrack
Compassion's annual ChickenTrack report aims to measure company progress towards meeting the higher welfare requirements of the 2026 European Chicken Commitment (ECC). 
It aims to drive compliance and encourage transparency by sharing best practice from the companies who are demonstratively leading the way. It also provides a platform to support and encourage companies so that a successful transition to higher welfare chicken is achieved across all sectors.
All information in ChickenTrack is based on companies' publicly disclosed information (e.g. on a company's website or in another relevant document including, but not limited to, an animal welfare policy, an ESG/CSR or progress report, or a press release).
By setting clear targets and demonstrating progress against those targets through regular public reporting, companies can demonstrate their ownership and drive in continually pushing for better chicken welfare.
Read the report below to find out more